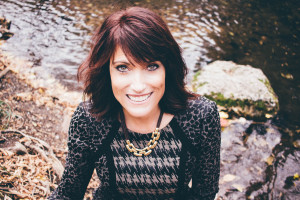 I was born in Butte, Montana and raised in Dillon, Montana on a large cattle ranch.  Raised is a stretch because my family moved from the ranch to Salt Lake City when I was only 8 years old, and I'm still mad about it. 🙂  I am the youngest of 5 children and felt a little cheated that my parents picked up and moved to the city just as I was finally old enough to participate in 4H like my older siblings.  When I people hear that I'm from Utah they ask if I'm a Mormon.   Well, yes I am, in fact, I'm a five generation Mormon.
I married my best friend Scott Mackintosh on September 22, 1983.  We have 7 children and an ever growing number of grandchildren.  I love being a mom, but I must be totally honest, being a grandmother is a lot more fun!
I'm obsessed with traveling and humanitarian work. I've been to India – TWICE – with the Global LifeVision team.  Click here to see highlights of my experience AND come join me when I go again!
Next on my bucket list… AFRICA!
A little more about me: I've had the phenomenal opportunity of working for two top speakers in the world;  Chad Hymas and Kevin Hall and through that experience I learned valuable skills and tools which unknowingly prepared me for what I currently do – SPEAK on the stage too  – who knew?  I share a message of kindness and LOVE.  God knew perfectly what I needed to learn and sent me the perfect children to teach me life's lessons.
In 2013, I self published my first book "My Husband Wears the Short Shorts in THIS Family! Parenting with Humor, Courage and a whole lot of Love!" available on Amazon.  I'm currently working on a NEW book for parents of an LGBTQ child – coming soOn!!
One of the many lessons I have learned from being a mom is that they grow up too fast! Hug often, say I love you everyday and look for the good in every situation  …and choose HaPpY!
---
UPDATE!
---
When my husband put on those short-shorts he had no intention of leaving our house, but you read the story, life had other plans… and lessons!
Sometimes when it comes to raising kids we resort to drastic measures to teach important principles. This was one of those times. We never dreamed it would go viral — which is a blessing with more than a few little gotchas attached!
What surprised me most was how many people reached out, sharing their heartfelt stories of struggle with their own son or daughter. So many seeking advice and support and many inviting us to come SPEAK! Now, that was a surprise! But we discovered we LOVED speaking and had a universal message that the world wanted and needed to hear. THIS lead to becoming members of the National Speaker's Association.  Visit our website Life's Short Lessons! 
If you would like to stay connected and/or to book me and my husband to come speak to your organization simply fill out the form below and I'll be in touch! OR call me at (801) 372-6277.